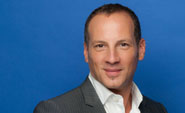 coming to canada to visit, work or study
Applying for entry to Canada for the purposes of tourism, work or study can
be stressful because plans for arrival are often made well in advance of the
application for a visa or for entry. Different considerations are applied
depending on the purpose of temporary entry and length of stay. In addition,
certain applicants for temporary entry can be refused on medical or other grounds. Please see HERE for more information about medical inadmissibility.
Jordan Battista can assist you to prepare for your application for permission to visit, study or work in Canada. We have years of experience relieving concerns such as:
• how can I prove that I have a temporary intention?
• what questions will I be asked when I arrive at the border?
• will the fact that I have filed an application for permanent residence prevent me from visiting Canada?
• does a previous refusal of entry make another attempt pointless?
• how can I change my status after I arrive in Canada?
A well prepared application for temporary entry will allow for speedy decision making and help you arrive at the Canadian border with confidence. Contact us to find out more.
To find out more about family class sponsorship, contact Michael Battista at mbattista@jordanbattista.com
skills, understanding and experience!
Michael Battista has extensive skills and experience in all areas of Immigration and Refugee law. He is recognized as a Specialist in Immigration Law by the Law Society of Upper Canada.
If you are seeking solid expertise of a lawyer who is both understanding and skilled,
contact one of our law clerks to set up an appointment.
Testimonials
"Thank you very much for the hard work that you and your staff put into my case. While it was far from typical, the resolution was a good one as I landed over the weekend."
W.M., U.S.A.
"This is a long overdue note
to thank you for all your hard
work in helping us be together.
Neither of us could have imagined a smoother process -
a testament to your skill and professionalism."
K.L. and B.A., U.S.A/Canada
"I am so grateful for the effort
that you put into guiding our application to a positive decision. It was evident that you put a great deal of legal skill, care, and hard work into the submissions. Most importantly, you understood how much the outcome of this case meant for us. We don't have to
worry ever again about being separated."
A. and B.G, Canada/U.S.A
"A million thank yous for the wonderful, hard work both of you did for us."
P.K. and J.K., U.S.A/Korea