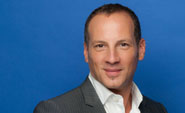 skilled workers - point(s) taken!
SKILLED WORKERS – POINT(S) TAKEN!

For decades, Canada has been recognized internationally for its point system which aims to objectively evaluate applicants for Canadian permanent residence on economic grounds. Currently, applicants are evaluated by submitting paperwork to establish qualifications such as work experience, education, age and language skills and a number of points are assigned depending upon the applicantès level of qualification. If the applicant achieves 67 points or more, they will be issued a Canadian permanent resident visa as long as there is no history of factors which would make them inadmissible to Canada.

The current point system grid can be found here.

Canada's point system is so popular that it has led to a backlog of applicants in this category. In an effort to ensure that skilled workers are processed quickly, Canada has currently restricted the eligibility to apply as a skilled worker to persons with an offer of arranged employment in Canada or persons who can demonstrate at least one year of full time experience with in the last year in one of the following 29 occupations:

Restaurant and Food Service Managers
Primary Production Managers (Except Agriculture)
Professional Occupations in Business Services to Management
Insurance Adjusters and Claims Examiners
Biologists and Related Scientists
Architects
Specialist Physicians
General Practitioners and Family Physicians
Dentists
Pharmacists
Physiotherapists
Registered Nurses
Medical Radiation Technologists
Dental Hygienists & Dental Therapists
Licensed Practical Nurses
Psychologists
Social Workers
Chefs
Cooks
Contractors and Supervisors, Carpentry Trades
Contractors and Supervisors, Mechanic Trades
Electricians (Except Industrial & Power System)
Industrial Electricians
Plumbers
Welders & Related Machine Operators
Heavy-Duty Equipment Mechanics
Crane Operators
Drillers & Blasters ­ Surface Mining, Quarrying & Construction
Supervisors, Oil and Gas Drilling and Service

Also, the number of applications received in each occupation is subject to an annual cap which begins on June 27th of each year. If you believe you qualify as a skilled worker it is important to apply as early as possible to ensure that the annual quota is not filled prior to the submission of your application.



Back to Immigration and Refugee Law Section
skills, understanding and experience!
Michael Battista has extensive skills and experience in all areas of Immigration and Refugee law. He is recognized as a Specialist in Immigration Law by the Law Society of Upper Canada.
If you are seeking solid expertise of a lawyer who is both understanding and skilled,
contact one of our law clerks to set up an appointment.
Testimonials
"Thank you very much for the hard work that you and your staff put into my case. While it was far from typical, the resolution was a good one as I landed over the weekend."
W.M., U.S.A.
"This is a long overdue note
to thank you for all your hard
work in helping us be together.
Neither of us could have imagined a smoother process -
a testament to your skill and professionalism."
K.L. and B.A., U.S.A/Canada
"I am so grateful for the effort
that you put into guiding our application to a positive decision. It was evident that you put a great deal of legal skill, care, and hard work into the submissions. Most importantly, you understood how much the outcome of this case meant for us. We don't have to
worry ever again about being separated."
A. and B.G, Canada/U.S.A
"A million thank yous for the wonderful, hard work both of you did for us."
P.K. and J.K., U.S.A/Korea