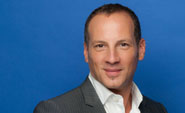 self employed
Immigrate based on your creative
or cultural business

Canada values the contributions of people who support themselves through work in cultural or athletic activities. Self employment in fields such as the creative and performing arts, journalists and editors, interior designers or athletics can qualify you for Canadian permanent residence.

See here for a full list of qualifying occupations.

By demonstrating two years of work experience within the last five years in one of the listed occupations, as well as a certain degree of fluency in English or French and educational requirements, you may be able to qualify as a self-employed person.
As with all economic immigration categories, applicants in the self-employed category are screened for serious medical or criminal problems. If you are concerned about your health condition, please see HERE.



Back to Immigration and Refugee Law Section
skills, understanding and experience!
Michael Battista has extensive skills and experience in all areas of Immigration and Refugee law. He is recognized as a Specialist in Immigration Law by the Law Society of Upper Canada.
If you are seeking solid expertise of a lawyer who is both understanding and skilled,
contact one of our law clerks to set up an appointment.
Testimonials
"Thank you very much for the hard work that you and your staff put into my case. While it was far from typical, the resolution was a good one as I landed over the weekend."
W.M., U.S.A.
"This is a long overdue note to thank you for all your hard work in helping us be together. Neither of us could have imagined a smoother process - a testament to your skill and professionalism."
K.L. and B.A., U.S.A/Canada
"I am so grateful for the effort that you put into guiding our application to a positive decision. It was evident that you put a great deal of legal skill, care, and hard work into the submissions. Most importantly, you understood how much the outcome of this case meant for us. We don't have to
worry ever again about being separated.""
A. and B.G, Canada/U.S.A
"A million thank yous for the wonderful, hard work both of you did for us."
P.K. and J.K., U.S.A/Korea