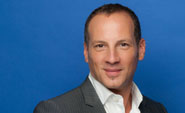 refugee protection - a safe haven for people in need
Canada was one of the first countries worldwide to recognize that people who face harm based on their sexual orientation should be entitled to protection. That protection extends to people who face harm based upon their HIV status, and HIV positive people who are denied medical treatment for reasons of discrimination.

The definition of persecution is open ended and flexible, ranging from experiences of violence and torture to death threats to severe discrimination.

Canadaès refugee protection system requires that those seeking protection are entitled to a personal hearing so that they can explain their story fully. Canadian refugee decision makers are given specific training on issues presented by LGBT claimants. Claimants are given the opportunity to work and to access health care during the processing of their claims.

Importantly, refugee protection claimants are also entitled to a lawyer of their choice. Refugee protection claims based on sexual orientation require are unique. It is important for LGBT claimants to be represented by counsel who are knowledgeable about the LGBT experience and about the conditions for members of the LGBT community worldwide.

In the Balanced Refugee Reform Act, Canada introduced a refugee determination system that will move much more quickly. Claims will be heard and processed within a matter of months. It will therefore be important for claimants to be as prepared as possible in advance of their interviews and hearings.

Back to Immigration and Refugee Law Section
skills, understanding and experience!
Michael Battista has extensive skills and experience in all areas of Immigration and Refugee law. He is recognized as a Specialist in Immigration Law by the Law Society of Upper Canada.
If you are seeking solid expertise of a lawyer who is both understanding and skilled,
contact one of our law clerks to set up an appointment.
Testimonials
"Thank you very much for the hard work that you and your staff put into my case. While it was far from typical, the resolution was a good one as I landed over the weekend."
W.M., U.S.A.
"This is a long overdue note to thank you for all your hard work in helping us be together. Neither of us could have imagined a smoother process - a testament to your skill and professionalism."
K.L. and B.A., U.S.A/Canada
"I am so grateful for the effort that you put into guiding our application to a positive decision. It was evident that you put a great deal of legal skill, care, and hard work into the submissions. Most importantly, you understood how much the outcome of this case meant for us. We don't have to
worry ever again about being separated.""
A. and B.G, Canada/U.S.A
"A million thank yous for the wonderful, hard work both of you did for us."
P.K. and J.K., U.S.A/Korea