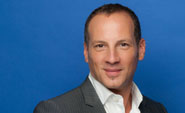 Immigration and Hiv or other medical conditions
Like many countries, Canada reserves the right to refuse newcomers on health related grounds. There are two possible bases of refusal:
• a health condition that poses a threat to the public, or
• a health condition that may impose an "excessive demand" on Canada's public health care system.
The first basis covers highly communicable diseases such as SARS, and highly communicable strains of tuberculosis. It does not include HIV.
The second "excessive demands" basis covers any serious illness for which health services, treatment and medication is required. This category often results in an applicant's refusal due to HIV positive status, heart or
kidney disease, and the need for certain types of surgery, such as knee and hip replacement. Sponsored spouses, partners, and dependent children are excused from this "excessive demands" basis of refusal.
Jordan Battista is sought out by people worldwide for our expertise in advocating for people with serious health conditions, especially HIV. We believe that vigilance is required to prevent people with illnesses from
being denied status in Canada based on speculation and stereotypes. And we have a strong record of success.
Please see HERE for examples of success in our representing of people with illnesses including HIV
To find out more about family class sponsorship, contact Michael Battista at mbattista@jordanbattista.com

skills, understanding and experience!
Michael Battista has extensive skills and experience in all areas of Immigration and Refugee law. He is recognized as a Specialist in Immigration Law by the Law Society of Upper Canada.
If you are seeking solid expertise of a lawyer who is both understanding and skilled,
contact one of our law clerks to set up an appointment.
Testimonials
"Thank you very much for the hard work that you and your staff put into my case. While it was far from typical, the resolution was a good one as I landed over the weekend."
W.M., U.S.A.
"This is a long overdue note to thank you for all your hard work in helping us be together. Neither of us could have imagined a smoother process - a testament to your skill and professionalism."
K.L. and B.A., U.S.A/Canada
"I am so grateful for the effort that you put into guiding our application to a positive decision. It was evident that you put a great deal of legal skill, care, and hard work into the submissions. Most importantly, you understood how much the outcome of this case meant for us. We don't have to
worry ever again about being separated.""
A. and B.G, Canada/U.S.A
"A million thank yous for the wonderful, hard work both of you did for us."
P.K. and J.K., U.S.A/Korea