our lawyers

A partner at Jordan Battista, Kelly leads the firm's family law department, helping families access
legal remedies for the spectrum of issues they
face. These include marriage, cohabitation, adoption, conception through fertility treatment, separation and divorce. Called to the Bar in 1995, Kelly has since practiced in Toronto in the areas of family law, wills and estate planning, and assisted reproductive technologies. Kelly is a member of The American Academy
of Assisted Reproductive Technology Attorneys (AAARTA), is certified by Ontario's Bar Association as a specialist in Family Law, and is ranked
as a leading Canadian lawyer by Lexpert.
Her practice areas range from drafting Separation Agreements to
litigating for custody, support or property rights. She also does a
significant amount of work with clients who use assisted
reproductive technologies, including surrogacy agreements,
ovum / sperm donor agreements and obtaining declarations of parentage.
Kelly has a broad and diverse client base, and like the rest of the
lawyers at Jordan Battista, she has an acknowledged expertise in
assisting clients in all family structures, including those in same sex relationships and those families who have used assisted
reproduction. Kelly herself is a mother of twins conceived through
assisted reproduction.
Kelly is assisted by her senior law clerk, Liz Lewis. Please contact
Kelly at (416) 203-2899, x. 24 or kjordan@jordanbattista.com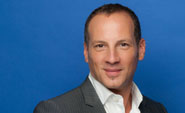 Michael is a second generation Italian Canadian who witnessed personally the commitment and sacrifices of his immigrant ancestors. A lawyer
since 1992, the breadth of Michael's expertise includes matters related to same sex
relationships, including sponsorships based
on same-sex relationships, HIV and medical inadmissibility, and skilled worker applications
by people seeking to obtain Canadian permanent residence for them
and their same sex partners. Michael is certified by Ontario's Law
Society as a Specialist in Immigration and Refugee Law. A partner
at Jordan Battista LLP, he leads the firm's services in immigration /
refugee law.
Michael has appeared as a witness before the House of Commons
and Senate on issues of immigration such as the expansion of the
family class to include same-sex families. He worked with Canada's
national LGBT equality group EGALE in successfully lobbying the
Canadian government to extend immigration rights to same-sex
couples, and is a frequent commentator on a broad range of
immigration issues in the media.

Please contact Michael at (416) 203-2899, x. 31 or mbattista@jordanbattista.com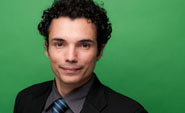 Pablo Irribarra
Pablo's passion and potential for immigration law was recognized
by Michael Battista when Michael taught Pablo at the University of
Toronto's Faculty of Law. As the son of a Chilean refugee, Pablo's commitment to his clients is connected to his roots. He represents
clients in all areas of immigration and refugee law, including
tribunal advocacy and the Federal Court of Canada.
Fluent in Spanish, Pablo can secure a reliable, professional and
confidential interpreter for several languages and regional dialects
Please contact Pablo at (416) 203-2899, x. 21 or pirribarra@jordanbattista.com.
Back to Immigration Law Section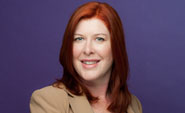 Christine Vanderschoot
Christine Vanderschoot brings maturity and reasoned advocacy
to her work as a family associate with Jordan Battista. Law is a
second career for Christine who previously had a successful
career in the fashion industry. Christine was called to the bar in 2007,
with a special designation in the International Comparative and
Transnational law stream at Osgoode Hall Law School. This
specialized program has given Christine a solid foundation in the
area of jurisdiction as it relates to interprovincial or cross-border
family law matters.
Prior to practising exclusively in the area of family law, Christine had exposure to corporate and securities files, class action files, and employment and labour law. Christine has also completed the
Canadian Securities Course.

Christine has family law trial experience, experience in mediation
and arbitration, and she has been trained in collaborative law. She
has attended court at both the Superior Court of Justice and Court
of Justice in Ontario. Christine is currently serving on the Family Law Executive of the Ontario Bar Association.
Christine is assisted in the family law department by senior law clerk,
Liz Lewis. Please contact Christine at (416) 203-2899, x. 26 or cvanderschoot@jordanbattista.com
Adam Keeping
Adam practices exclusively in family law. He takes a highly
individualized approach to serving his clients – taking the time to get
to know them as well as their goals and needs in order to protect
and advance their interests. Adam has diverse experience
within the family law arena, including in complex property, income,
and children's issues, and advocates for his clients in a wide
range of settings – from mediation to appeal.
Adam completed his Juris Doctor degree at Osgoode, during which
time he also studied international law at the Hebrew University of
Jerusalem. Prior to his law career, Adam received an honors degree
in piano performance at Memorial University of Newfoundland.
Adam is also very involved in the community. He has served on the
board of directors for Out On Bay Street (Canada's national
organization for LGBT business and law students), served as an
advisor in the Osgoode Mentor Program, presented to LGBT high
school students on legal issues, volunteered at the Family Law
Project at the Ontario Courts of Justice, and served as a judge for
the Osgoode Cup National Undergraduate Mooting Competition.
Adam takes pride in promoting diversity and inclusiveness in the
community.
Adam is assisted in the family law department by law clerk Liz Lewis. Please contact Adam at (416) 203-2899, x. 25 or akeeping@jordanbattista.com
Adrienne Smith
Adrienne is an Associate in the Immigration Department at Jordan
Battista LLP. She maintains a full service immigration practice with
a particular interest in Federal Court litigation.

Adrienne represented Avery Edison, a transgendered woman who
was detained in a male correctional facility. This case received
national and international media attention in February 2014. She was also involved in the Federal Court challenge to the cuts to the Interim Federal Health Program (IFHP) for refugee health care and the Federal Court challenge to Citizenship and Immigration Canada's decision to terminate over 200,000 Federal Skilled Worker applications.

Adrienne received her law degree (J.D.) from the University of Ottawa,
a Master of Arts (M.A.) in Immigration and Settlement Studies from
Ryerson University and a Bachelor of Arts (B.A.) from McGill University. While at the University of Ottawa, Adrienne was the recipient of a
Public Interest Law Fellowship in National Security Law.

Prior to law school, Adrienne served as a Policy Advisor at Citizenship
and Immigration Canada and at a settlement agency in Toronto that administered integration and language training programs for new immigrants to Canada.

Adrienne is a member of the Law Society of Upper Canada, Ontario
Bar Association, Canadian Bar Association, and Canadian Association
of Refugee Lawyers. Please contact Ms. Smith at
(416) 203-2899, x. 34 or asmith@jordanbattista.com.

LinkedIn: http://ca.linkedin.com/pub/adrienne-smith/35/940/10