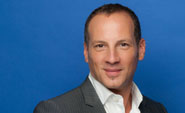 humanitarian and compassionate applications
Finding the flexibility you need
The issues that confront newcomers coming to Canada are unique and often complex. While Canadian immigration laws and policies are thorough, it is widely recognized that they cannot respond to every situation.  For this reason, applicants are able to request discretionary consideration of their circumstances on humanitarian and compassionate grounds.
Section 25 of Canada's Immigration and Refugee Protection Act allows applicants to request that they be excused from any requirement under Canada's immigration laws and policies on the basis that the application of those laws and policies to their particular situation would result in hardship.  This section even allows applicants who do not qualify for permanent residence in any category to apply for permanent residence solely on "humanitarian and compassionate grounds" (often referred to as an "H&C application"). 
Examples of situations in which a request for processing on humanitarian and compassionate grounds are:
• people with HIV or other health conditions which may render them medically inadmissible to Canada;
• refused refugee claimants who would face hardship if they are returned to their country;
• persons who have relatives in Canada but do not fit within the family class and are not eligible for sponsorship.
Contact us to find out whether your circumstances would justify an application on humanitarian and compassionate grounds.  


Back to Immigration and Refugee Law Section
skills, understanding and experience!
Michael Battista has extensive skills and experience in all areas of Immigration and Refugee law. He is recognized as a Specialist in Immigration Law by the Law Society of Upper Canada.
If you are seeking solid expertise of a lawyer who is both understanding and skilled,
contact one of our law clerks to set up an appointment.
Testimonials
"Thank you very much for the hard work that you and your staff put into my case. While it was far from typical, the resolution was a good one as I landed over the weekend."
W.M., U.S.A.
"This is a long overdue note to thank you for all your hard work in helping us be together. Neither of us could have imagined a smoother process - a testament to your skill and professionalism."
K.L. and B.A., U.S.A/Canada
"I am so grateful for the effort that you put into guiding our application to a positive decision. It was evident that you put a great deal of legal skill, care, and hard work into the submissions. Most importantly, you understood how much the outcome of this case meant for us. We don't have to
worry ever again about being separated.""
A. and B.G, Canada/U.S.A
"A million thank yous for the wonderful, hard work both of you did for us."
P.K. and J.K., U.S.A/Korea