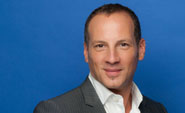 sponsor your family
Bi-national relationships are taken to another level of commitment when one person decides to leave behind their home country and move to the country of their spouse or partner. The process can be stressful and uncertain. Rely on our expertise and experience to alleviate your concerns. We can make the process as certain, smooth and quick as possible.
In order to successfully immigrate to Canada based on your relationship with a Canadian citizen or permanent resident, you will need to establish that you will be economically self-sufficient and that your relationship fits into one of the three following categories:
▪ married partners (including same sex partners married any place which legally recognizes same sex marriages. Click here to find out which countries legally recognize same sex marriages)
▪ common law partners (partners of the same or opposite sex who have cohabited for at least one year)
▪ conjugal partners (partners of the same or opposite sex who are not married and have not cohabited for one year, but have been in a substantial, interdependent relationship for at least one year).
Each category requires specific evidence to demonstrate that the criteria has been met.
In addition, Canadian citizens and permanent residents can apply to sponsor their parents, grandparents and dependent children. Sponsorship of parents and grandparents has been temporarily suspended until November, 2013. However, during this period your parent or grandparent may be able to visit Canada for extended periods of time through the Super Visa policy. Contact us to find out more.
We assist family members to reunite in Canada by preparing their entire applications, including completing the necessary forms, collecting the required evidence to support the application, and filing it together with our submissions at the appropriate immigration office. We then remain the point of contact for the application throughout the processing period until permanent residence is granted.
To find out more about family class sponsorship, contact Michael Battista at mbattista@jordanbattista.com

skills, understanding and experience!
Michael Battista has extensive skills and experience in all areas of Immigration and Refugee law. He is recognized as a Specialist in Immigration Law by the Law Society of Upper Canada.
If you are seeking solid expertise of a lawyer who is both understanding and skilled,
contact one of our law clerks to set up an appointment.
Testimonials
"Thank you very much for the hard work that you and your staff put into my case. While it was far from typical, the resolution was a good one as I landed over the weekend."
W.M., U.S.A.
"This is a long overdue note
to thank you for all your hard
work in helping us be together.
Neither of us could have imagined a smoother process -
a testament to your skill and professionalism."
K.L. and B.A., U.S.A/Canada
"I am so grateful for the effort
that you put into guiding our application to a positive decision. It was evident that you put a great deal of legal skill, care, and hard work into the submissions. Most importantly, you understood how much the outcome of this case meant for us. We don't have to
worry ever again about being separated."
A. and B.G, Canada/U.S.A
"A million thank yous for the wonderful, hard work both of you did for us."
P.K. and J.K., U.S.A/Korea