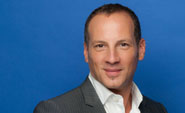 challenging refusals through appeals
It is an unfortunate reality that many immigration decisions are made by
overworked decision makers working in high pressure environments. Reasons for refusals can range from procedural unfairness, to overlooked evidence, to an applicant's ineligibility in an immigration category. Whatever the reason, refusals are devastating; they result in crushed dreams and a loss of time and money.
We do not believe in raising false hopes and making fruitless efforts. Come to us for a clear and honest assessment of your chances of success in challenging your refused immigration or refugee decision. We have vast experience in all manners of challenging refusals, such as:
• applications to reopen,
• requests for reconsideration,
• submissions to immigration supervisors and program managers,
• appeals before the Immigration Appeal Divison and Refugee Appeal Division,
• applications for judicial review before the Federal Court of Canada.
Click HERE for examples of our work in overturning refused immigration and refugee applications.
You have been through enough. Talk to us about what went wrong and how to move forward.
To find out more about family class sponsorship, contact Michael Battista at mbattista@jordanbattista.com

Back to Immigration and Refugee Law Section
skills, understanding and experience!
Michael Battista has extensive skills and experience in all areas of Immigration and Refugee law. He is recognized as a Specialist in Immigration Law by the Law Society of Upper Canada.
If you are seeking solid expertise of a lawyer who is both understanding and skilled,
contact one of our law clerks to set up an appointment.
Testimonials
"Thank you very much for the hard work that you and your staff put into my case. While it was far from typical, the resolution was a good one as I landed over the weekend."
W.M., U.S.A.
"This is a long overdue note to thank you for all your hard work in helping us be together. Neither of us could have imagined a smoother process - a testament to your skill and professionalism."
K.L. and B.A., U.S.A/Canada
"I am so grateful for the effort that you put into guiding our application to a positive decision. It was evident that you put a great deal of legal skill, care, and hard work into the submissions. Most importantly, you understood how much the outcome of this case meant for us. We don't have to
worry ever again about being separated.""
A. and B.G, Canada/U.S.A
"A million thank yous for the wonderful, hard work both of you did for us."
P.K. and J.K., U.S.A/Korea