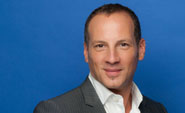 canadian experience
class sponsorship
People who have worked and studied in Canada are eligible to apply for permanent resident status based on that experience through the Canadian Experience Class.  Applicants can obtain permanent resident status by applying in the Temporary Foreign Worker stream or in the Post-Graduation Stream.  Both streams require applicants to demonstrate proficiency in English or French.
The Temporary Foreign Worker stream:
Under this stream, applicants must have worked legally in Canada for at least 24 months within the 36 months prior to their application.  The employment must have been in an occupation that is managerial, professional, skilled or technical.
The Post-Graduation Stream:
Students who have received a diploma, degree or certificate from a Canadian post-secondary institution can obtain Canadian permanent residence in this stream by demonstrating that they studied for two years and that they worked legally in Canada for at least 12 months within two years prior to filing their application in a position which is professional or managerial.
If you have worked or studied in Canada, contact us to find out if you are eligible for permanent residence in the Canadian Experience Class.
Back to Immigration and Refugee Law Section
skills, understanding and experience!
Michael Battista has extensive skills and experience in all areas of Immigration and Refugee law. He is recognized as a Specialist in Immigration Law by the Law Society of Upper Canada.
If you are seeking solid expertise of a lawyer who is both understanding and skilled,
contact one of our law clerks to set up an appointment.
Testimonials
"Thank you very much for the hard work that you and your staff put into my case. While it was far from typical, the resolution was a good one as I landed over the weekend."
W.M., U.S.A.
"This is a long overdue note to thank you for all your hard work in helping us be together. Neither of us could have imagined a smoother process - a testament to your skill and professionalism."
K.L. and B.A., U.S.A/Canada
"I am so grateful for the effort that you put into guiding our application to a positive decision. It was evident that you put a great deal of legal skill, care, and hard work into the submissions. Most importantly, you understood how much the outcome of this case meant for us. We don't have to
worry ever again about being separated.""
A. and B.G, Canada/U.S.A
"A million thank yous for the wonderful, hard work both of you did for us."
P.K. and J.K., U.S.A/Korea